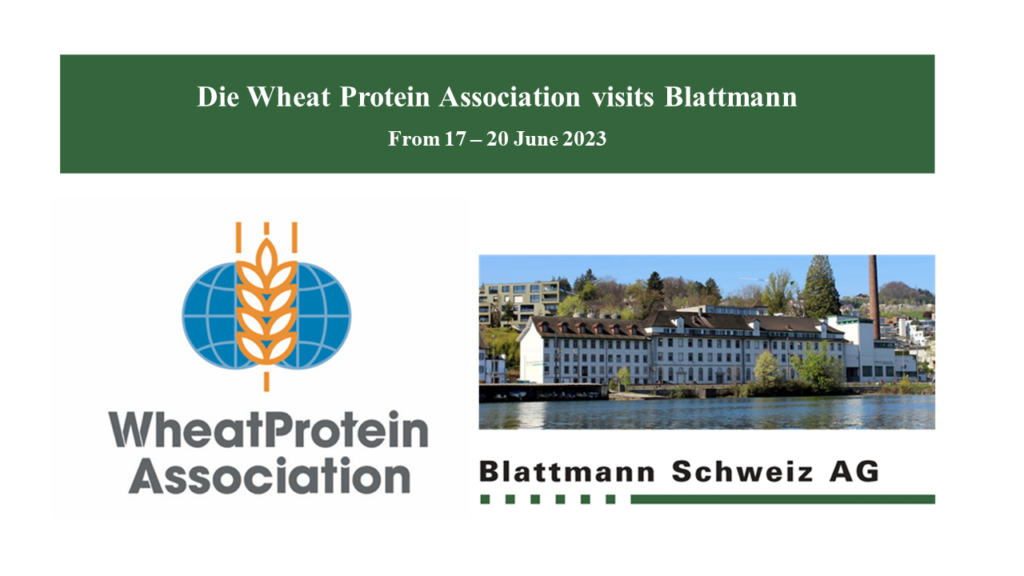 We are thrilled to share some exciting news with all of you – From 17 – 20 June 2023, we will have the honour of hosting the members of the global Wheat Protein Association as our guests in Wädenswil. We expect about 35 participants traveling from over 10 countries to Switzerland. This is a fantastic opportunity for us to showcase our production site and talk about key trends in food and especially proteins, product innovation and future mutual goals.
We would like to take this opportunity to give our guests a detailed insight into our way of thinking and working to create a solid basis for a successful, long-term cooperation on global scale. With well-structured cultural and social events, we convey typical Swiss hospitality and ensure an unforgettable experience for all participants.
Our teams are already working diligently to prepare the visit, provide the best possible care for our guests.
We believe that such face-to-face initiatives are key to building mutual trust, better understanding of needs and fostering commitment to aligned common goals. Therefore, we are always happy to welcome at Blattmann customers and guests.
We will, of course, follow current health and safety guidelines and take the necessary measures to ensure the well-being of all participants.
Stay tuned! After the visit, we will share more details and highlights here on LinkedIn.
Let's make this visit a remarkable one!