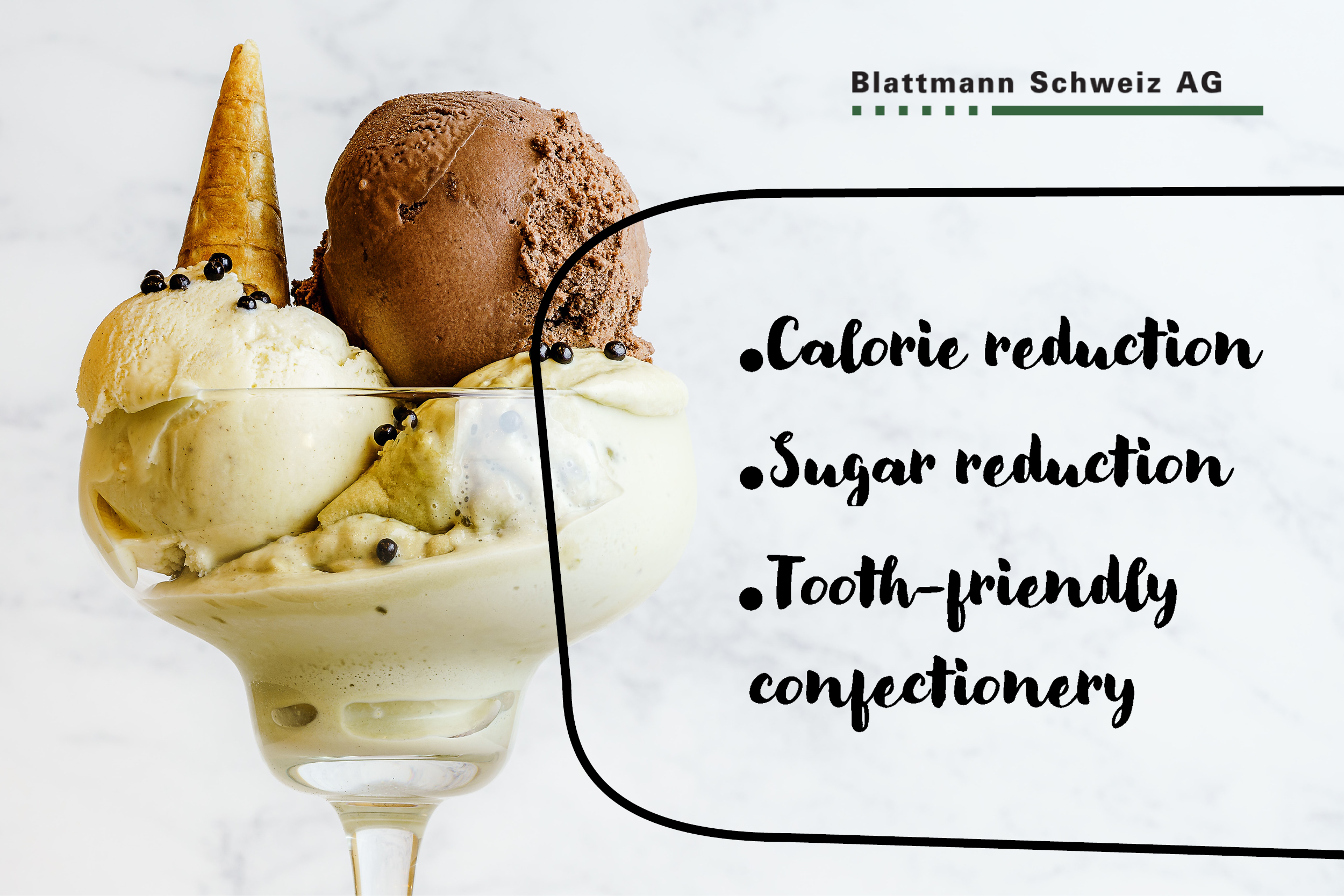 Summertime is ice cream time! But many people have a hard time with the frozen treat. The reason? Sugar! More and more consumers want to limit their sugar consumption, but they don't want to change their eating experience.
In the conventional production, ice cream and confectionery manufacturers can already rely on a whole range of sugar substitutes. So far this has not been possible in organic products. Until now! Thanks to Blattmann's organic erythritol, you can open completely new markets with your organic products.
Organic erythritol not only gives your products sweetness, but also gives them the corresponding texture properties. You can replace sugar almost in a 1:1 ratio with organic-erythritol, which makes product development very easy.
By using organic erythritol you can achieve:
Calorie reduction
Sugar reduction
Tooth-friendly confectionery
with the same texture and taste as with sugar!
Organic erythritol is not only suitable for ice cream, but also perfect for:
Organic fruit spread
Organic chocolate
Organic yogurt
Organic cereal bars
Organic baked goods
For more information or sample orders contact our sales team: