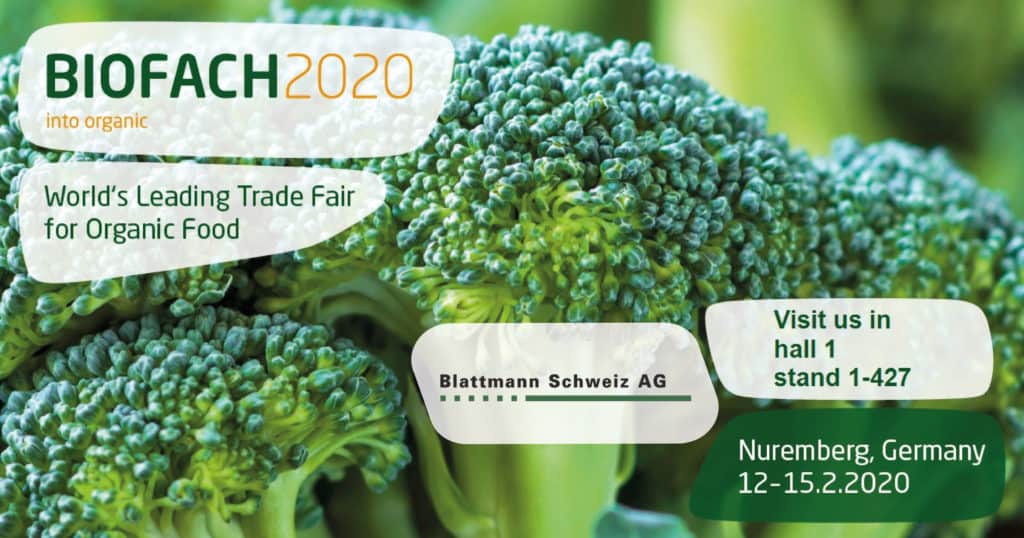 Visit us at Biofach 2020, the world's largest trade fair for organic products in Germany. From 11th to 15th February 2020 in the Nünrberger exhibition halls, in hall 1, booth 1-427
We have new products:
Becodur-Tex Wheat Bio: is a fibrated wheat protein obtained by co-extrusion. It can absorb twice its weight in water and retains its meat-like texture after long periods of hydration and cooking, making it the ideal solution for a wide range of applications. This ingredient is an environmentally friendly source of protein compared to animal protein.
Advantages:
Ideal for the production of high-quality meat substitutes and ready meals
Good hydration properties 1:2.5
Good Fat absorption
Improves yields of meat products
Stable through multiple processing steps
Excellent solution for cost reduction
Make an appointment
Are you an entrepreneur in the organic food industry and interested in ingredients? Then come to us, we will be happy to advise you! Just make an appointment with our colleague Thomas Eglin
By email: thomas.eglin@blattmannschweiz.com or
by phone +41 (0) 76 326 91 92
As our guest you enjoy free entry to the fair. We look forward to your visit!